Level Up with UTS Startups: How to scale a business
Click here to view original web page at www.eventbrite.com.au
Scaling a business is the hardest task facing an entrepreneur. It's harder than getting started, it's harder than getting to a Minimal Viable Product (MVP) and harder than getting investment.
Join us on Wednesday 25 September with Mark Pesce from This Week in Startups Australia, who will be speaking to some of our UTS startup founders on how they've scaled their businesses successfully and what we can learn from them.
Level Up with UTS Startups is just one of the fantastic events and opportunities available at UTS Startups to inspire you, help you find like-minded team members, and get the skills you need to get your career or business ideas off the ground!
To find out more about what's on offer and to keep up to date with our upcoming events, opportunities, programs and offerings, join our mailing list here, head on over to our website and follow us on Instagram.
FAQs
What if I don't have any startup experience?
You don't need to have any experience in entrepreneurship or startups to attend this event.
Does this cost anything?
Where is Building 15?
Using our map, find the main entrance to Building 15 at 622 Harris Street either on Harris St or via the dock on Omnibus Lane. Accessible entry is available via Harris St or Mary Ann St.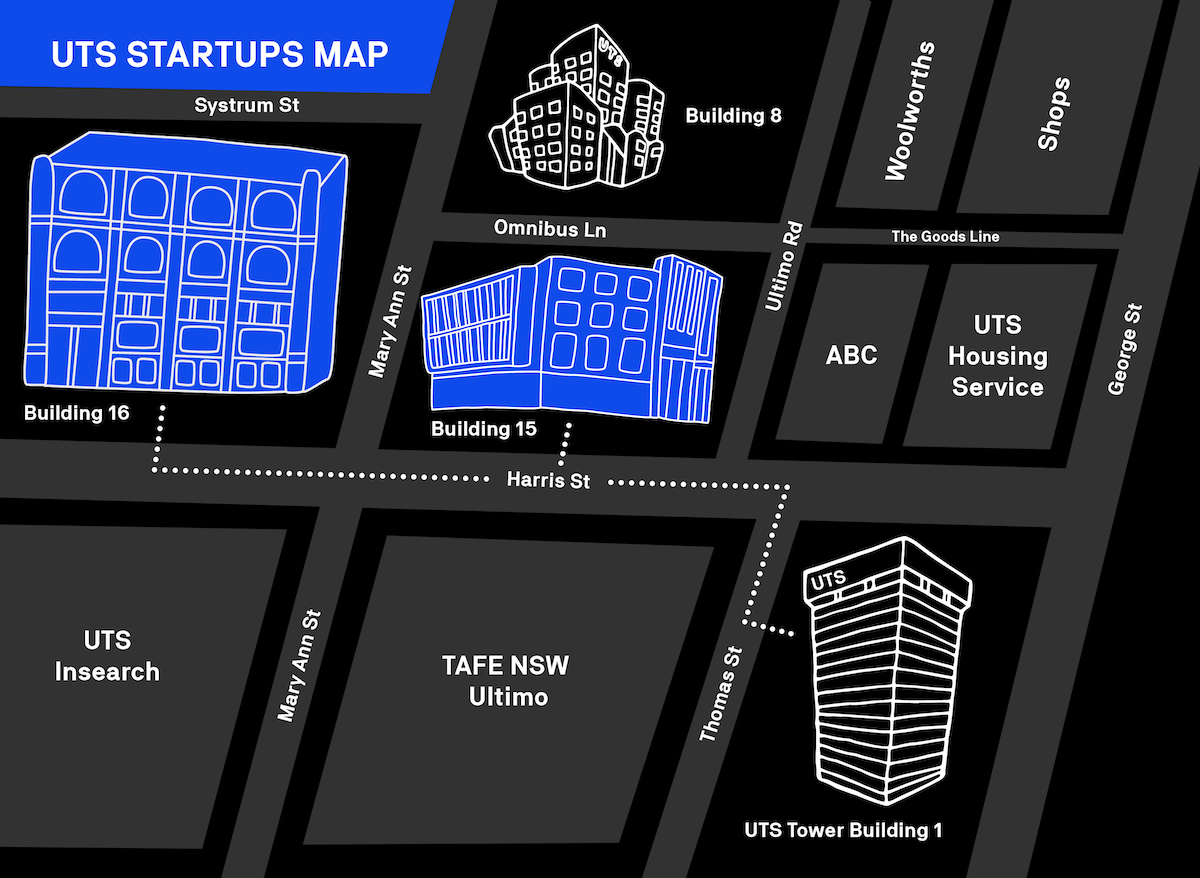 Have any more questions? Reach out to us at [email protected]